February 7, 2014 in Home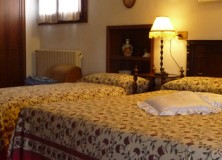 The tranquility and the beautiful landscape that we offer are accompanied by a series of first-class service, comfort and tradition come together and blend with modernity and technology.
This and more is al Borgo of Arquà Petrarca!
Here are some key features of the Village:
-The Structure is open all year
-Position Overview and quiet
-Garden
-Terrace
-Free car parking
-games-kids / babysitting
-Laundry / washing machine
In the section "Our Services" all the details.
Comments are closed.