February 20, 2014 in Home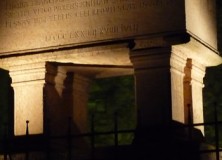 In the heart of the historic center but not bound by limitations of traffic and with its own parking with separate entrance, is the cozy B & B Al Borgo.
Immersed in the green with a large garden and a terrace equipped with every comfort; has cozy rooms, bright and well cared for by family management.
At 15 km from Terme Euganean known for each type of care and relaxation.
The walled cities of Monselice, Este, Montagnana, with its walls and medieval castles.
The historic towns, Vicenza for its Palladian villas, Padua for its museums and charming square of the "Meadow Valley" the Scrovegni Chapel and the beautiful Basilica of St. Anthony.
Venice, the enchanting and romantic city, which we reached in just an hour away by train, with its islands (Murano, Burano and Torcello).
The tour, which stops the Burchiello from town to town along the Riviera del Brenta.
Comments are closed.